Personal Injury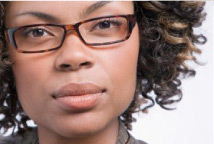 Construction Accidents - We are experienced in handling construction accidents and have handled several cases over the years. These types of accidents are very serious and can result in catastrophic injury cases. In New York many of these cases are governed by NYS Labor Law and you need a lawyer with specialized knowledge in that field. We can provide this for you and insure that you and your family get the maximum compensation.
Automobile Accidents - When you report an automobile accident to your insurance company, it doesn't tell you what you need to know to protect your rights. When you call us, we will give you the information you need to deal with your automobile insurance company and we will aggressively pursue your claim and get compensation for injuries you may have incurred.
Premises Accidents - These are the types of cases where someone is injured due to the negligence of a property owner in the maintenance of his or her property which causes an injury. These are sometimes referred to as a trip and fall case or slip and fall case, but also include other accidents relating to the lack of proper maintenance of a building or land. We are experienced in these cases and have recovered substantial settlements and verdicts for our clients.
Negligent Security - This is a type of premises liability case which involves the failure of a building owner to provide proper security. Many times these cases involve a criminal entering a building through an entranceway which is routinely left unlocked, in an area where the landlord knew or should have known criminal activity exists.
Medical Malpractice/ Dental Malpractice - Most doctors and dentists are dedicated professionals who provide quality ethical treatment of their patients. However, sometimes doctors and dentists make mistakes which have horrible consequences. These mistakes include the failure to diagnose cancer or other diseases, injuries during childbirth, and surgical mistakes. Our firm will help you decide whether to pursue a claim against a Doctor or Dentist and if so, we will provide exceptional and vigorous representation for your lawsuit.
All other Personal Injury Claims - We are experienced in all types of personal injury claims and will provide you with quality representation no matter what type of case.