General Practice Law
Practical counsel and representation for typical needs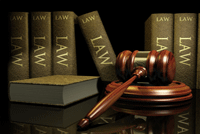 Steven A. Saporito, Esq. is a full service lawyer and is qualified to handle many types of cases outside the special area of personal injury law. For example:
For businesses, we handle administrative agency practice, arbitration, mediation, business arbitration, business dissolutions, business formation, business litigation, business mediation, business start-ups, business transactions, buy-sell agreements, buying and selling of businesses, closely held business law, small business law, sole proprietorships, commercial collections, garnishments, secured collections, unsecured collections, commercial arbitration, commercial transactions, commercial transfers, secured transactions, uniform commercial code, commercial conveyancing, commercial real estate acquisitions, commercial real estate contracts, mechanics liens, breach of contract, contract litigation, closely held corporations, corporate commercial law, corporate contracts, corporate formation, corporate litigation, corporate successions, incorporation, S corporations, small business corporations, creditors rights, secured creditors rights, confidentiality agreements, covenants not to compete, employer liability, employment at will, employment termination, restrictive covenants, commercial landlord and tenant law, commercial leasing, office leasing, retail leasing, partnership dissolution, partnership formation and partnership organization, to name a few.
For individuals, in addition to the above, we can provide services related to elder care, elder law, uncontested divorce, adult guardianship, advance directives, conservatorship, elder guardianship, guardian ad litem, guardianship, evictions, landlord and tenant law, civil litigation, Medicaid planning, probate, ancillary probate, probate administration, estate administration, powers of attorney, special needs trusts, living wills and wills, workers compensation, to name a few.